BLS tests adding direct questioning of workers to annual survey
Posted March 7, 2017
Each year, the Bureau of Labor Statistics (BLS) sends out the Survey of Occupational Injuries and Illnesses (SOII) to a number of businesses that are required to keep and maintain records on workplace injuries and illnesses under the Occupational Safety and Health Act. Every year, the BLS also compels a certain percentage of exempt employers to keep records and participate in the survey.
The BLS plans to add a one-time test pilot entitled the Household Survey of Occupational Injuries and Illnesses (HSOII) to the information collection. The agency will use HSOII pilot test data to:
Test the feasibility of collecting occupational injuries and illnesses from workers directly;
Estimate the burden of occupational injuries and illnesses in the U.S.; and
Compare against occupational injury and illnesses estimates from the SOII and the national level and for broad industries and occupations.
To facilitate this, the Department of Labor (DOL) is submitting a revised information collection request (ICR) on behalf the BLS regarding the SOII. The DOL invites public comments on the collection.
Comments on the ICR may be sent to the OMB Office of Information and Regulatory Affairs by April 7, 2017, using OMB Control Number 1220-0045.
The BLS says the SOII is the primary indicator of the nation's progress in providing safe and healthful working conditions to its workers. The survey measures the overall rate of work injuries and illnesses by industry. In addition, survey data are used to evaluate the effectiveness of federal and state workplace safety programs and prioritize resources.
---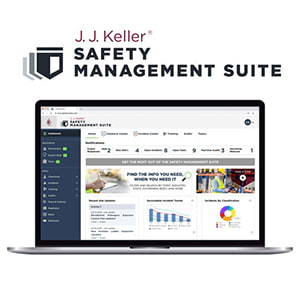 The J. J. Keller® Safety Management Suite, formerly KellerOnline®, provides safety professionals with the tools and applications to help drive performance, reduce risk, and ensure compliance.
---
J. J. Keller's FREE Workplace SafetyClicks™ email newsletter brings quick-read workplace safety and compliance news right to your email box.