EEOC launches online portal for discrimination charges
Posted March 29, 2016
The Equal Employment Opportunity Commission (EEOC) announced the launch of the Online Charge Status System. The system serves as a portal for businesses to receive and upload documents and communicate with EEOC.
Private and public employers, unions, and employment agencies will use the Digital Charge System, instead of transmitting paper documents.
All EEOC offices now use a Digital Charge System, in which employers transmit and receive documents regarding discrimination charges through a secure online portal. The EEOC says the system provides for faster transmittal of documents, as well as notifications to the employer and the agency staff to help improve communications.
The system is available for charges filed on or after September 2, 2015. It is not available for charges filed prior to this date or for charges filed with EEOC's state and local Fair Employment Practices Agencies.
Additionally, individuals who have filed a charge of discrimination will use the system to check the status of their charge online.
For information on how to use the system, visit the EEOC website.
---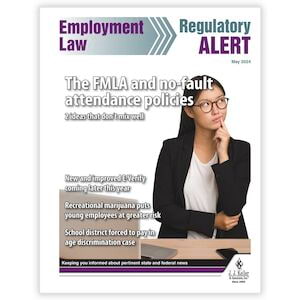 J. J. Keller's Employment Law Today newsletter explains why you need to care, what you need to do and how your business could be affected by HR industry news.
---
J. J. Keller's FREE HRClicks™ email newsletter brings quick-read human resources-related news right to your email inbox.