Court agrees to put HOS challenge on hold
Posted February 25, 2021
A lawsuit challenging federal hours-of-service (HOS) rule changes that went into effect on September 29, 2020, has been put on hold.
Earlier this month, the Federal Motor Carrier Safety Administration (FMCSA) asked the U.S. Court of Appeals for the D.C. Circuit to pause the case so the Biden administration would have time to review it and decide how to proceed.
The court has now agreed to that request and ordered the FMCSA to file status reports at 60-day intervals beginning April 20, 2021.
The petitioners in the case — including Advocates for Highway and Auto Safety, the International Brotherhood of Teamsters, Parents Against Tired Truckers, and Citizens for Reliable and Safe Highways — did not oppose the FMCSA's request for a delay.
No legal briefs have been filed in the case, and oral arguments had not been scheduled.
The coalition of safety groups filed the legal challenge in September, two weeks before the HOS changes went into effect. Their goal is to invalidate the new rules, arguing that they lack a scientific basis.
The rule changes eased certain restrictions related to 30-minute breaks and the exceptions for short-haul drivers, drivers who encounter adverse conditions, and drivers who have access to a sleeper berth.
This article was written by Daren Hansen of J. J. Keller & Associates, Inc.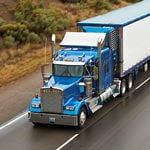 Looking for more on transportation safety?
Get the information and products you need to stay on top of industry changes and comply with regs.