WOTUS Rule applicability delayed for another two years
Posted February 2, 2018
On January 31, EPA and the U.S. Army Corps of Engineers finalized a rule that adds an applicability date to the 2015 Clean Water Rule, also known as "Waters of the United States" or WOTUS. The new rule is intended to settle the debate over which definition of WOTUS applies nationwide in response to recent court decisions.
The applicability date will be two years after the final rule is published in the Federal Register. The delay also provides the EPA and the Army additional time to address other reconsiderations of the 2015 Rule.
The Agencies are currently reviewing public comments submitted last year on EPA's proposal to rescind the WOTUS Rule. EPA and the Army are also reviewing input from states, localities, tribal governments, and other stakeholders to develop a revised definition of "waters of the U.S."
Background
The 2015 Rule redefined the scope of where the Clean Water Act applies. It had an effective date of August 28, 2016. However, the U.S. Court of Appeals for the Sixth Circuit stopped the rule from taking effect. In January 2018, the Supreme Court determined that U.S. Courts of Appeals do not have the jurisdiction to review challenges to the rule; therefore, the lower court lacked the authority to stop the rule. With the uncertainty about litigation in multiple district courts over the 2015 Rule, the action setting the applicability date was necessary to provide certainty and clarity to the regulated community during the ongoing regulatory process.
All of EPA's actions to reconsider WOTUS stem from President Trump's February 28, 2017, Executive Order (EO) 13778, "Restoring the Rule of Law, Federalism, and Economic Growth by Reviewing the 'Waters of the United States' Rule." The EO states that "It is in the national interest to ensure that the nation's navigable waters are kept free from pollution, while simultaneously promoting economic growth, minimizing regulatory uncertainty, and respecting the roles of both Congress and States under the Constitution."
---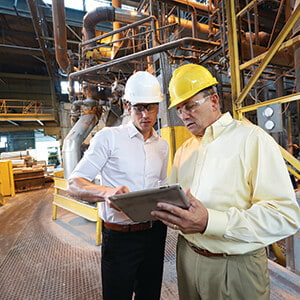 J. J. Keller's Environmental Management Program helps protect your company from the risks related to EPA Compliance.
---
J. J. Keller's FREE Workplace SafetyClicks™ email newsletter brings quick-read workplace safety and compliance news right to your email box.