Study says men with physically demanding jobs at greater risk for hip problems
Posted February 8, 2018
A Finnish study suggests that men in the building trades, professional drivers, and other manual laborers are at greater risk of developing debilitating hip osteoarthritis (OA). Researchers at the Finnish Institute of Occupational Health (FIOH) noticed clear occupational differences that contributed to workers retiring due to OA of the hip. Among men, the overall age-adjusted incidence rate of full disability retirement was 25 per 100,000 workers over the nine-year study period.
The study found occupations with statistically significant higher incidence rates included construction workers; electricians and plumbers; agricultural and fishery workers; transport, construction, and manufacturing workers; metal and machinery workers; and professional drivers. These jobs may involve frequent physically intensive work, heavy lifting, and kneeling and squatting. Kneeling and squatting were cited as the likely culprits for the greater risk of developing hip OA in these occupations.
According FIOH, the findings suggest that the risk of disability due to OA of the hip among male manual workers could be reduced by 24 percent for professional drivers, and 88 percent for construction workers and electricians and plumbers if the physical workload factors would be at the same level as that among professionals.
For women, the research shows physical workload factors contributed to a smaller extent to the occupational difference in disability retirements. The age-adjusted incidence rate of retirements due to disability among women was 22 per 100,000 workers.
The study was published online in the Journal of Rheumatology 2018.
---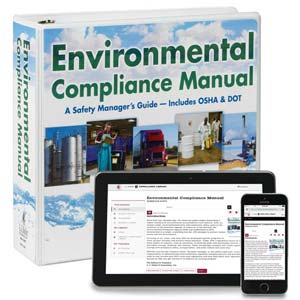 J. J. Keller's Environmental Compliance Manual helps you improve your training techniques and meet OSHA requirements.
---
J. J. Keller's FREE Workplace SafetyClicks™ email newsletter brings quick-read workplace safety and compliance news right to your email box.