The OSHA Hazard Communication Standard (HCS), 29 CFR 1910.1200, is designed to protect employees from hazardous chemicals used or stored in the workplace. It gives workers the right to know and understand the chemicals they are exposed to and how to work with them safely. The standard aligns with the Globally Harmonized System of Chemical Classification and Labeling (GHS) for a consistent approach to classifying chemicals and communicating the hazards associated with their use.
Under the HazCom standard, all workplaces that have hazardous chemicals are required to maintain a chemical inventory and have a written hazard communication program. Laboratories and work operations where employees only handle chemicals in sealed containers, such as a warehouse, are not required to have a written program; however, they do have other responsibilities under the HazCom standard.
The written program must describe how it will meet the HCS requirements for:
Labels and other forms of warning for hazardous chemical containers,
Safety data sheets (SDS) for all hazardous chemicals, and
Training and information for any employee who has the potential of being exposed to a hazardous chemical
It also must include:
A list/inventory of the hazardous chemicals present in the workplace
How the employer will inform employees of the hazards of non-routine tasks and the hazards associated with chemicals in unlabeled pipes
How chemical hazard information will be communicated on multi-employer worksites
Topics — What You Need to Know
J. J. Keller

Hazard Communication Services

J. J. Keller offers a range of services to meet your hazard communication needs: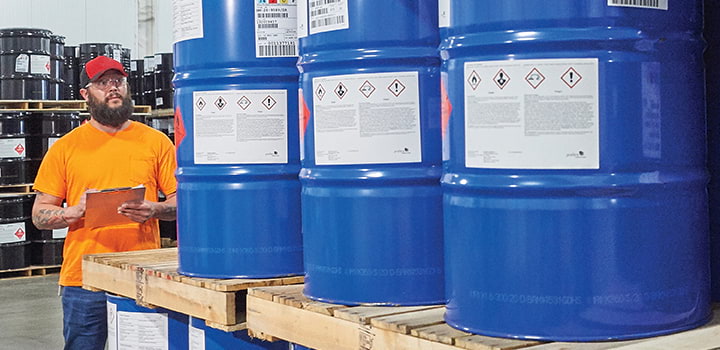 J. J. Keller® Chemical Center
J. J. Keller® Chemical Center, part of J. J. Keller® Safety Management Suite, has the tools needed to create and maintain a comprehensive HazCom program, including access to SDSs and GHS-compliant labels. Learn more about J. J. Keller® Chemical Center or J. J. Keller® Safety Management Suite.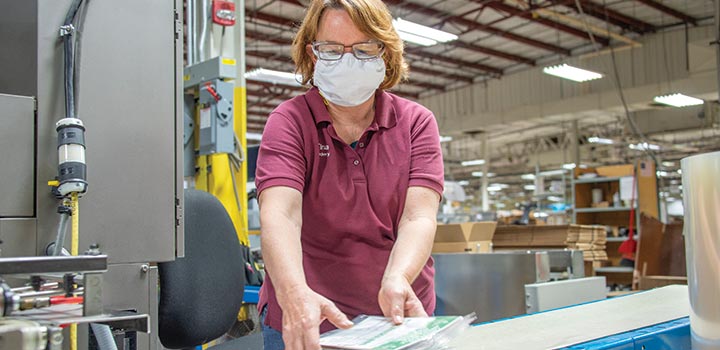 OSHA Compliance Program
J. J. Keller consultants assess your OSHA compliance and safety risks and provide ongoing guidance and resources to improve workplace safety. An on-site assessment can focus on your hazard communication program and SDS review and analysis. Learn what's included in the OSHA Compliance Program.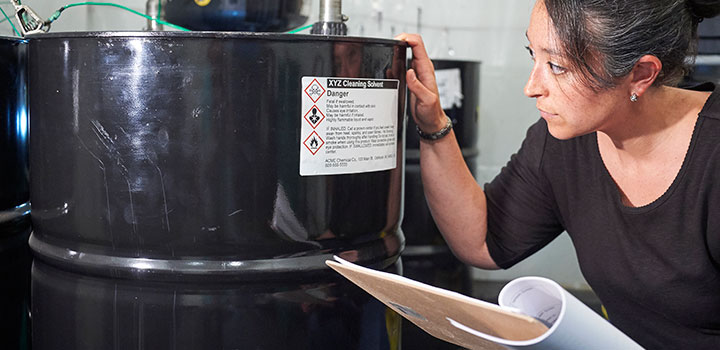 Chemical Management Service
Work with J. J. Keller consultants and have your HazCom program managed for you. Our full-service chemical management service is tailored to your needs and includes a HazCom program assessment, chemical inventory creation, SDS and label management, training, and program reporting. Learn more about our Chemical Management Service.
Hazard Communication Solutions
Stay compliant with OSHA's HazCom standard with our wide range of products, including hazcom training, labels, and supplies.