OSHA's Confined Spaces in Construction standard is intended to protect workers from toxic, explosive, or asphyxiating atmospheres; from possible engulfment or entrapment; and from other hazards. Under this standard, employers must:
Identify each permit-required confined space.
Prevent unauthorized entry into confined spaces.
Protect authorized entrants from hazards through a permit space program.
Our confined space training and solutions can help you:
Understand the definition of a confined space and a permit-required confined space.
Identify hazards associated with working in permit spaces.
Know the general rules and responsibilities of the authorized entrant, attendant, and entry supervisor.
Identify the role of the emergency rescue team.
Free Informational Video
Confined Spaces: What You Need to Know explains the similarities and differences between the new construction confined spaces standard and the existing general industry standard. Watch video now
Essential Confined Spaces Solutions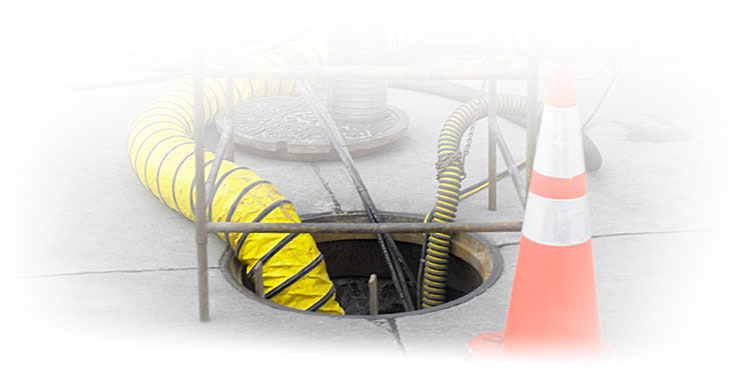 ---
Did You Know?
The 29 CFR 1926 Subpart AA Confined Spaces In Construction Standard sets requirements for practices and procedures to protect employees engaged in construction activities at a worksite with 1 or more confined spaces.
It's important to note that the employer doesn't need to be a construction company — OSHA says construction, alteration and/or repair work including painting and decorating qualifies as construction work, even if it is not new construction.
For example, repair of existing facilities or replacement of equipment or structures with upgraded, improved parts is considered construction. However, maintenance work (i.e., keeping a structure in proper condition in a routine or scheduled fashion) does not qualify as construction work.