J. J. Keller® Partnership Program
Our Expertise. Your Advantage.
J. J. Keller & Associates, Inc. is the nation's leading provider of regulatory, safety, and compliance solutions. Our expertise spans nearly 1,500 topics, and our insights and flexible products and services help companies create safe and compliant workplaces.

Over 560,000 customers – including over 90% of the Fortune 1000® companies – rely on us to help them reduce risk, simplify regulatory compliance, and increase operational efficiency.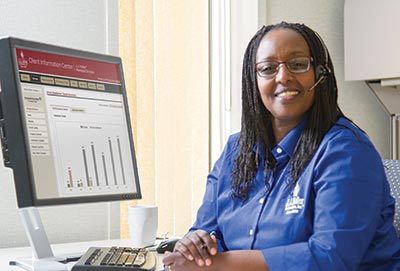 Easily Establish A Partnership With J. J. Keller
Together we'll determine the parameters of the partnership, including applicable discounts, products & services to include, and whether you want your customers to interact with our organization or yours. When you partner with us, you'll get full marketing & sales support from our knowledgeable & experienced associates.
Whatever Your Training Needs, We've Got You Covered!
When it comes to training, your customers want the best. They want programs that improve efficiency, protect their bottom line, and make their employees safer, better informed, and more skilled. As the leading provider of safety and compliance solutions, we offer just that type of training. Our training programs can be built to meet the needs and size of any operation.
Up-to-date expert content uses the latest training techniques and technology
Hundreds of topics covering transportation, workplace & construction safety, as well as HR and employment law
Your customers can train with confidence knowing that each of our programs is backed by nearly 25 years of employee training and development experience, as well as a combined total of 385 years of subject matter expertise.
We make it easy to train anyone, anytime, anywhere with formats to fit specific needs, including: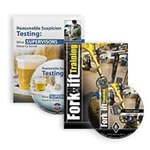 DVD Programs
Classroom-based learning for annual or ongoing group training at one location.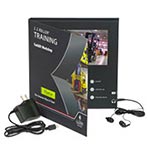 Video Training Books
On-the-go training without the need for an internet connection.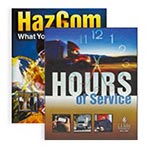 Pay Per View
Pay as you go with 72-hour access to video training via the internet.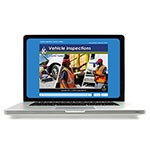 Online Courses
Self-paced learning for employees in the field or on the road.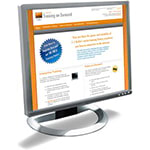 Video Subscription Service
Unlimited access to our expansive library of training videos.
Use the power of our cloud services to stay on top of regulatory compliance
If you want to provide safety and compliance information directly to your customers, we have the solutions, including: KellerOnline® safety management system & OSHA compliance tool, FleetMentor® and FMLA Manager™ online tools, and more.
Our cloud services offer:
Easy access to up-to-date regulatory and best practice information for workplace safety, fleet management, and FMLA administration
Written safety plans, on-site audit tools, classroom training, and hazard assessments
Information on recent regulatory changes and how they impact businesses, and much more
Products & services we know your customers will love
In addition to training and cloud services, we offer a tremendous selection of safety and compliance resources, including:
An online compliance library of reference materials and newsletters
Supplies
Custom Solutions
Consulting Services
Managed Services
Whitepapers
Webinars
Forms
And More!
You're sure to find just the right mix for your customers, and you can be confident knowing that every product and service is backed by the breadth and depth of our expertise.
I'd Like To Learn More!
Contact us today to learn more about our portfolio of solutions: call us at 800-685-2391, email us at Partners@JJKeller.com, or fill out the form and we'll get in contact with you soon.