Free ELD Exemption Assessment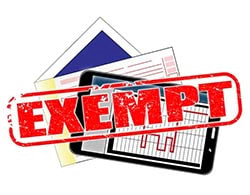 On December 18, 2017, the ELD mandate went into effect. Unsure if you need to comply or have outstanding questions on the ELD regulations? J. J. Keller experts are here to help!
Get the answers you need with the J. J. Keller ELD Exemption Assessment. Developed by our team of compliance experts, this assessment consists of 21 questions that will help you determine which, if any, of your fleet's drivers are exempt from using ELDs.
Request your free ELD exemption assessment from an ELD specialist by filling out the form today!