Back to Press Releases
FOR IMMEDIATE RELEASE (July 24, 2018)
Preparing Hazmat for Shipment Just Got Easier
J. J. Keller Introduces Hazardous Materials Management Services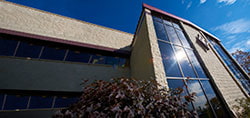 Neenah, WI - To help companies package and ship hazmat safely and correctly, J. J. Keller & Associates, Inc., the leader in transportation safety and compliance, has added Hazardous Materials Management Services — including classification, information management, and training — to its Hazmat Services.
Utilizing a unique combination of hands-on consulting services and a cloud-based management system, J. J. Keller® regulatory experts classify clients' hazmat, as well as create shipping papers and instructions for regulated materials. This information is uploaded to the client's portal, providing centralized access and visibility to their hazmat information, including SDSs, ERG pages, shipping papers, shipping instructions, chemical composition, and more.
"Clients don't always have dedicated resources to deal with the complex process of classifying hazmat and determining the requirements for each shipment," said Steve Murray, vice president of editorial and consulting services at J. J. Keller & Associates, Inc. "Our consultants do the legwork, minimizing client risk for penalties and fines."
For more information about J. J. Keller® Hazmat Management Services, visit JJKeller.com/HazmatConsulting or call 888-473-4638.
About J. J. Keller & Associates, Inc.
Serving more than 600,000 customers, including 90% of the Fortune 1000® companies, J. J. Keller & Associates, Inc. is the nation's leading provider of regulatory, safety and compliance solutions. Organizations of all sizes rely on our expert insights to help create safe work environments and simplify the complexities of regulatory compliance. Our diversified portfolio of solutions and services including online management tools, publications, training, forms, supplies, consulting and professional services is trusted to safeguard workers, reduce risk and build operational confidence. As a privately-held, family-owned company since 1953, we are committed to helping protect lives every day. JJKeller.com.
For more information, contact: