Speeding ranks as top violation during Operation Safe Driver Week
Posted December 2, 2022
From July 10-16, 2022, Commercial Vehicle Safety Alliance (CVSA) officers pulled over a total of more than 35,000 vehicles and issued over 26,000 warnings and citations to drivers during Operation Safe Driver Week. The initiative focuses on drivers of both commercial motor vehicles and passenger vehicles in the United States and Canada.
Speeding, which has held the number one spot since 2019, was again the top violation among all drivers. Rounding out 2022's top five violations among CMV drivers were:
Failure to obey traffic control device
Failure to use seat belt while operating CMV
Using a hand-held phone/texting/distracted driving
Improper lane change
This year's top violations are almost the same as last year's, with only the number two and three spots flip-flopping.
CVSA also collaborated with the CBS television network to create a public awareness campaign, including a public service announcement, digital ad banners, and awareness ads, that aimed to educate drivers of passenger vehicles about safely sharing the road with commercial vehicles.
Operation Safe Driver Week, the goal of which is to improve driving behavior and reduce crashes, is hosted by CVSA each summer.
This article was written by Jen Loomis of J. J. Keller & Associates, Inc.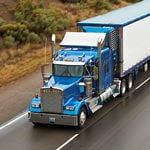 Looking for more on transportation safety?
Get the information and products you need to stay on top of industry changes and comply with regs.