FMCSA proposes narrowing the scope of emergency declarations
Posted December 9, 2022
The Federal Motor Carrier Safety Administration (FMCSA) has proposed changes that will affect the rules that truck and bus drivers need to follow when responding to government-declared emergencies.
The agency plans to narrow the automatic applicability of the 30-day exemption authorized in §390.23. Today, that rule offers relief from most FMCSA safety regulations for drivers providing direct assistance to emergency-relief efforts. Under the proposal, the exemption would be limited to hours of service (HOS) limits in §§395.3 and 395.5 unless the emergency was declared by the President.
The proposed changes would affect §§390.5, 390.5T, 390.23, and 390.25 and include:
Modifying the definition of emergency in §§390.5 and 390.5T;
Removing the definition of emergency relief from §§390.5 and 391.5T;
Modifying the definition of direct assistance in §§390.5 and 390.5T;
Moving the definition for residential heating fuel from §390.23 to §§390.5 and 390.5T;
Reducing automatic regulatory relief from 30 days to 5 days for non-presidential emergency declarations;
Exempting drivers of commercial motor vehicles (CMVs) from HOS regulations only, rather than all regulations in Parts 390-399;
Simplifying the language of §390.25; and
Requiring that requests for extensions or modifications be made via email.
FMCSA hopes that these changes, if adopted, will allow for more tailored and appropriate responses to emergencies while potentially increasing safety.
Feedback on this Notice of Proposed Rulemaking (NPRM) can be submitted on the Regulations.gov website through February 6, 2023.
This article was written by Daren Hansen of J. J. Keller & Associates, Inc.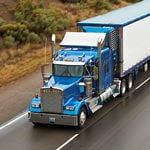 Looking for more on transportation safety?
Get the information and products you need to stay on top of industry changes and comply with regs.