Coronavirus relief bill does not extend the FFCRA leave mandate
Posted December 23, 2020
The latest coronavirus relief bill did not include a true extension of the Families First Coronavirus Response Act (FFCRA). Therefore, employers will no longer be required to provide the 80 hours of emergency paid sick leave or the additional 10 weeks of expanded family and medical leave. Instead, if employers voluntarily allow such leave between January 1, 2021 and March 31, 2021, they may take the tax credits, as they were extended.
If employers provide paid leave that would not otherwise be required under the FFCRA, they would not be entitled to the credit. The leave would need to have been covered by the FFCRA, including the applicable reasons.
The measure also does not appear to create new leave entitlements. If, for example, an employee has already used the 80 hours of emergency paid sick leave, he would not be entitled to another batch of 80 hours of such leave. If an employee has used four weeks of expanded family and medical leave for childcare issues, employers may allow the employee to continue to take another six weeks of leave into 2021 and receive tax credits for all 10 weeks of the leave.
Speaker of the House Nancy Pelosi indicated that the measure is a first step to be built upon under the new administration, so more leave provisions could be in the future.
This article was written by Darlene Clabault of J. J. Keller & Associates, Inc.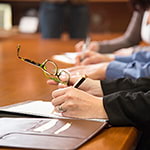 Looking for more on HR compliance?
Get the information and products you need to stay on top of industry changes and comply with regs.