Clearinghouse results help identify unresolved testing violations
Posted December 16, 2020
Data from the CDL Drug and Alcohol Clearinghouse revealed over 47,000 drivers with at least one drug or alcohol testing violation occurring since January 6, 2020, according to a report showing information through December 1st. However, the number of drivers remaining in a prohibited status and ineligible to drive is almost 42,000, and no drivers have completed a follow-up testing plan.
A driver remains in a prohibited status until the following is entered onto his or her record:
A substance abuse professional assessment and successful completion of prescribed treatment, and
A negative return-to-duty test.
Unless these milestones are entered onto the driver's record, he or she cannot be used in a safety-sensitive function.
This article will address how to respond to the results of annual limited queries of the Clearinghouse. Part 1 in our series walked carriers through requesting their first annual queries.
Employers must request queries no later than January 5, 2021, for drivers who were in their Part 382 testing program on January 6, 2020.
Responding to queries
The result of a limited annual query of the Clearinghouse will be one of two responses:
Driver not prohibited, or
Record(s) found; full query needed.
If the report comes back that the driver is not prohibited, no further action is needed. The next annual query on this driver is due within a year from the report date.
If the report shows that information exists on the driver, the carrier must request and receive a full query within 24 hours of the limited report.
If the full query is not received, the driver must be removed from safety-sensitive functions until a report is obtained, to learn of the driver's status.
A full query requires consent from the driver via his or her personal Clearinghouse account. If a driver does not have an account, the employer may need to assist the driver in order to meet the report deadline. A driver who refuses to consent cannot be used in a safety-sensitive function.
The full query offers more details than a limited query, such as a prohibited status or where the driver stands in the return-to-duty process. For instance, suppose a driver tests positive on a pre-employment test under another employer's program and does not pursue the return-to-duty process. The results of the full query would be "prohibited." Or, if a driver had a violation but completed the necessary steps to go back to performing safety-sensitive functions, the status would be "not prohibited," even if the driver is still in the follow-up testing program.
Dangers of not knowing or responding
A motor carrier that does not request an annual query or fails to act on the results of an unresolved testing violation has committed a non-recordkeeping violation (i.e., didn't do something that was required), which has a penalty up to $15,419 for each violation.
A new entrant will automatically fail a safety audit if a single instance is found of using a driver with an unresolved DOT testing violation. For existing carriers, such a violation is acute, meaning noncompliance with a single acute regulation is considered a serious violation. Noncompliance is so severe that it requires immediate corrective actions by a motor carrier.
In addition, during roadside inspections, enforcement will have access to the driver's Clearinghouse account to see a prohibited status. The driver will be placed out of service, affecting the carrier's Compliance, Safety, Accountability score. When a driver is placed out of service, the motor carrier is often left scrambling to find a replacement driver to continue the shipment to its destination.
Aside from the compliance issues, using a driver with an unresolved DOT testing violation may lead to claims of negligent entrustment in the event of a crash — even if your driver was not at fault. Attorneys could claim the driver should never been behind the wheel in the first place.
This article was written by Kathy Close of J. J. Keller & Associates, Inc.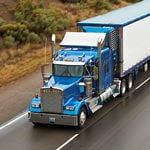 Looking for more on transportation safety?
Get the information and products you need to stay on top of industry changes and comply with regs.