Michigan becomes first state to lower acceptable blood lead levels for workers
Posted December 20, 2018
Michigan recently updated its administrative rules to lower acceptable blood lead levels in workers. The new rules became effective December 11, 2018. However, the Michigan Occupational Safety and Health Administration (MIOSHA) is implementing a 60-day stay on the enforcement of new blood lead levels to allow employers time to comply with the new requirements.
The diagnosis and treatment of lead exposure is based on the blood lead level (BLL) measured in micrograms of lead per deciliter of blood (μg/dL). Former MIOSHA rules allowed workers to have BLLS of 50-60 μg/dL before they had to be removed from lead exposure. Under the former rules, they could return to work when their BLL was below 40 μg/dL. The new MIOSHA rules require that employees be removed from lead exposure when their BLL reaches 30 μg/dL and may not return to work involving lead exposure until their BLL is below 15 μg/dL. The average BLL in the general population is 1.12 μg/dL.
Existing federal OSHA standards for lead, as well as previous MIOSHA standards, are based on scientific information that is more than 35 years old.
MIOSHA says it was approached by members of the Michigan Occupational and Environmental Medical Association (MOEMA) with a proposal to lower existing limits for worker lead exposure. In response, an advisory committee composed of representatives from labor, industry, management, construction, and health/medicine was tasked with drafting rule revisions for consideration by MIOSHA. A public hearing on the proposed rule revisions was held on August 3, 2018.
---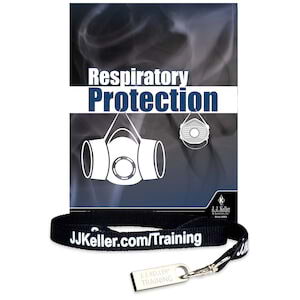 J. J. Keller's Respiratory Protection DVD Training Program helps you satisfy OSHA's respiratory protection training requirements.
---
J. J. Keller's FREE Workplace SafetyClicks™ email newsletter brings quick-read workplace safety and compliance news right to your email box.