Lack of parking creates safety and economic implications, ATRI report suggests
Posted December 20, 2016
The American Transportation Research Institute (ATRI) recently released the results of a study that examined the challenges of finding available parking for commercial motor vehicles (CMVs).
In ATRI's study entitled "Truck Parking Diary," commercial drivers provided detailed documentation of the challenges associated with finding a safe place to park their trucks. Over 14 days of driving, participants recorded over 4,700 unique parking stops.
Searches for a parking spot between 4:00 p.m. and midnight took longer than other times of the day due to a variety of challenges faced by the commercial driver, ATRI reports. Parking designated for CMVs is often taken by non-commercial vehicles. As a result, drivers are left to park in undesignated or unauthorized locations such as roadway shoulders or ramps during those same times.
If a driver decides to search for parking earlier than otherwise needed in order to secure a spot, it results in lost revenue. The "Truck Parking Diary" showed an average loss of 56 minutes of revenue drive time, which decreases an individual driver's productivity by 9,300 revenue-earning miles a year, which equates to lost wages of $4,600 annually.
The ATRI truck parking diaries also looked at the impact that the Electronic Logging Device (ELD) mandate may have on the parking issue. According to the report, drivers using ELDs were more likely to spend over 30 minutes looking for available parking than did drivers without an ELD.
Using the results of the parking diary, ATRI is offering recommendations for a number of industry stakeholders to assist drivers with the parking shortage. View the report on ATRI's website.
---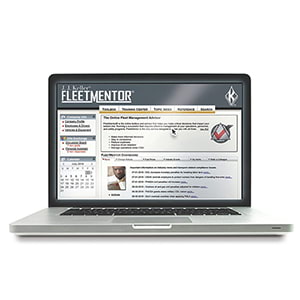 J. J. Keller® FleetMentor® is the online toolbox and advisor that will help you cover all areas of the CSA BASICs.
---
J. J. Keller's FREE Transportation SafetyClicks™ email newsletter brings quick-read safety and compliance news right to your email box.