FMCSA Portal users could lose access on Dec. 1
Posted November 17, 2023
If you have an account on the Federal Motor Carrier Safety Administration's (FMCSA's) "Portal" system, you may need to take action by November 30 to avoid losing access.
To comply with a recent executive order, the FMCSA will require Portal users to access the site through a Login.gov account. The Login.gov site uses multi-factor authentication, making it more secure.
Portal users without a Login.gov account will lose access to the Portal on December 1, 2023, the FMCSA says. Motor carriers will also need a Login.gov account to access the Management Information System site used to report their prior year's drug and alcohol test results, if and when they are selected to do such reporting.
The FMCSA Portal provides access to multiple FMCSA systems – including motor carriers' registration and safety information – via a single sign-on.
Which email address?
Motor carriers that use the FMCSA's Drug & Alcohol Clearinghouse already have a Login.gov account, which has been required for Clearinghouse users since its inception. Those users, therefore, will be able to access the Portal and other FMCSA systems without creating another Login.gov account, but only if:
The same email address was used to set up the accounts, or
The Clearinghouse login is added to the Portal account.
Why? Login.gov accounts are tied to a specific email address. If a company has an FMCSA Portal account using an email address that is not the same as the one they use for the Clearinghouse – and they want to continue using that email address for the Portal – they must create a new Login.gov account with that email address. Otherwise, their Portal account will become inaccessible on Dec. 1st.
Step-by-step instructions for creating a Login.gov account or adding a Clearinghouse login to a Portal account are available from the FMCSA at How to: Create Your Login.Gov Account
This article was written by Daren Hansen of J. J. Keller & Associates, Inc.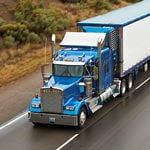 Looking for more information on transportation safety?
Get the information and products you need to stay on top of industry changes and comply with regulations.