Entry-level driver training delay looming
Posted November 27, 2019
The Federal Motor Carrier Safety Administration (FMCSA) is expected to announce a delay of the entry-level driver training (ELDT) rule in the days or weeks to come.
In July, FMCSA issued a proposal that would delay two provisions of the rule for two years. The agency proposed delaying:
The compliance date for electronic transmission of information by training providers to the FMCSA, and
The compliance date for electronic transmission of information from the FMCSA to state driver licensing agencies.
The agency accepted comments through mid-August. While it remains likely that FMCSA will delay these two aspects of the rule, a full delay of the rule now appears imminent.
What does this mean?
If FMCSA goes forward with a full delay, the current process to obtain a commercial driver's license (CDL) will remain in place. This means that an individual with a commercial learner's permit (CLP) is not subject to a specific course of knowledge and skills training, provided by an FMCSA approved entity prior to taking the CDL skills test.
For training entities, this means not having to meet all of the curriculum, facility, and trainer requirements that would have been mandated by the rule. While some training entities may delay putting these provisions in place, others will continue to implement the requirements as a best practice measure in anticipation of the rule going into effect at a later date.
This article was written by Jill Schultz of J. J. Keller & Associates, Inc.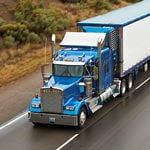 Looking for more on transportation safety?
Get the information and products you need to stay on top of industry changes and comply with regs.