FMCSA considers hours-of-service exemption request
Posted November 27, 2018
The National Mobile Shower and Catering Association (NMSCA) has filed for an exemption from various hours-of-service (HOS) rules for commercial motor vehicles (CMVs).
NMSCA requested the exemption from the Federal Motor Carrier Safety Administration (FMCSA) on behalf of drivers transporting equipment that provides food and water services to federally-contracted forest firefighters and similar emergency workers who establish temporary base camps and have an immediate need for service near fire scenes.
The NMSCA requests an exemption to allow its member companies operating under a "Resource Order," issued by a federal agency directing firefighters and supporting personnel to respond to forest fires and similar emergencies, to:
Extend the 14-hour duty period to no more than 16 hours;
Not include waiting time while not performing duties in the calculation of the 16-hour duty period;
Not comply with the minimum 30-minute rest break provision;
Extend the maximum 60 hours on duty in any seven-day period to 80 hours on duty in any seven-day period;
Extend the 11 hours of driving time to 12 hours; and
Extend the "eight days in 30" exception in the electronic logging device (ELD) rule to "12 days in 30."
The FMSCA is accepting public comments on the NMCSA's application for exemption. Comments must be received within 30 days after the publication in the Federal Register on November 27, 2018. Comments can be submitted at the Federal eRulemaking Portal under Federal Docket Management System number FMCSA-2018-0331.
---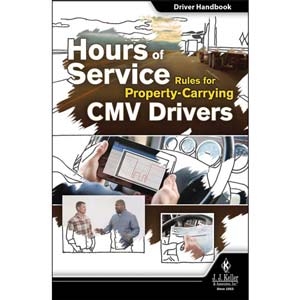 J. J. Keller's Hours of Service and ELD training addresses the current HOS rules and includes critical information regarding the ELD mandate.
---
J. J. Keller's FREE Transportation SafetyClicks™ email newsletter brings quick-read safety and compliance news right to your email box.