EPA proposes to remove emission requirements for gliders, glider kits
Posted November 13, 2017
The White House Office of Management and Budget has completed its review of EPA's proposed rule to repeal the emission requirements for glider vehicles, glider engines, and glider kits. EPA says the proposed rule is intended to "undo the regulatory overreach of the prior administration."
The proposed rule would repeal the application of the Medium- and Heavy-Duty Truck Phase II Greenhouse Gas Emissions and Fuel Efficiency Standards for the glider industry. Gliders are a specially manufactured type of heavy-duty highway vehicle assembled from newly manufactured kits that include the vehicle's frame and cab, to which a used engine, transmission, and axles are added. According to EPA, approximately 10,000 gliders are manufactured every year, making up less than five percent of the heavy-duty highway truck market.
Because of the unique way gliders are manufactured, EPA is proposing that they should not be regulated as "new motor vehicles" or "new motor vehicle engines" under section 202(a)(1) of the Clean Air Act. In addition, glider kits would not be treated as "incomplete" new motor vehicles. The proposal would not affect EPA's authority to address heavy-duty engine rebuilding practices under other sections of the Clean Air Act.
The Agency proposed the rule in response to industry petitions to reconsider how gliders and glider kits were regulated. Industry representatives argued the rules had a "devastating impact" on the industry and that EPA lacked authority under the Clean Air Act to regulate gliders.
EPA plans to hold a public hearing on Monday, December 4, 2017, in Washington D.C. The proposal will be open for public comments until January 5, 2018, at the Federal eRulemaking Portal. Submit comments using Docket ID No. EPA–HQ–OAR–2014-0827.
---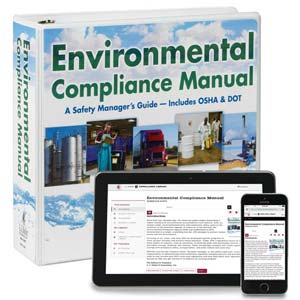 J. J. Keller's Environmental Compliance Manual is packed with easy-to-understand information on regulations, environmental issues and compliance.
---
J. J. Keller's FREE Workplace SafetyClicks™ email newsletter brings quick-read workplace safety and compliance news right to your email box.