Cal/OSHA wins unprecedented decision in indoor heat case
Posted November 5, 2015
The California Occupational Safety and Health Appeals Board has ruled in favor of Cal/OSHA's 2012 citations against two employers because their Injury and Illness Prevention Programs (IIPP) failed to effectively address the hazard of indoor heat.
"This is the first case of indoor heat considered by the Appeals Board. In this case, the ruling affirms that California's IIPP standard can be used to address hazards that the standard does not specifically identify, including indoor heat," said Christine Baker, Director of the Department of Industrial Relations (DIR).
The case stemmed from the January 2012 serious citations Cal/OSHA issued to the temporary staffing agency and warehouse operator for the heat illness suffered by an employee in August 2011. A serious violation is cited when there is a realistic possibility that death or serious harm could result from the actual hazardous condition.
On August 30, 2011, an employee from the staffing agency was hired by the company to work in a warehouse, suffered heat illness while working inside a metal freight container with a temperature over 100 degrees. The employee reported his illness to his temp agency supervisor, who arranged for him to be transported to a local clinic by another employee who had also reported heat illness that day. The doctor at the clinic questioned if the worker might be suffering from dehydration and referred him to the Emergency Room, but he did not go to the ER and the next day he was hospitalized for three days due to heat stroke.
Both the temp agency and the company were penalized $18,000 for failing to implement an effective IIPP. Both companies appealed the citations to an administrative law judge (ALJ). In March 2015, the ALJ issued its decision in favor of the temp agency and the company, dismissing their citations. Cal/OSHA appealed that decision to the Appeals Board, stating the ALJ should have affirmed the citations because the employers had failed to effectively correct the hazard of indoor heat exposure, and had not trained employees on the hazard of indoor heat exposure and heat illness. The three-panel board agreed with Cal/OSHA and overturned the ALJ's decision.
---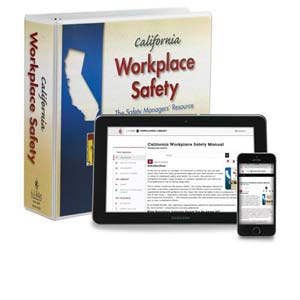 J. J. Keller's California Workplace Safety Manual provides guidance to help comply with Cal/OSHA's most scrutinized requirements.
---
J. J. Keller's FREE Workplace SafetyClicks™ email newsletter brings quick-read workplace safety and compliance news right to your email box.