Surprise! Snowboarding while on FMLA leave signals abuse
Posted October 15, 2021
Snowboarding while on FMLA can lead to trouble, as Bobby, an employee, learned.
Bobby had experienced some performance challenges while working for the company. At one point, he asked for FMLA leave for his diabetes diagnosis, which was granted. A couple years later, he traveled to Canada to check on his rental properties. He traveled with two other men who were filming a television show on snowboarding. Bobby was listed as an executive producer for the show and planned to stay only a few days.
His plans changed when he experienced a diabetic reaction and was medically advised to not fly home until he felt better. He called his employer daily to invoke his FMLA leave, and he stayed in Canada for two weeks.
During his time in Canada, he accompanied his friends to a ski resort, snowboarded while filming for the television show, went out to dinners, and attended a hockey game that was being filmed for the show. Generally, this is not the type of behavior employees are expected to engage in while on FMLA leave.
Back at work, Bobby's supervisors discussed how Bobby went skiing each year at this time, and because he was currently absent and in Canada, red flags started waving. After further discussion, a formal investigation was launched regarding Bobby's potential misuse of FMLA leave. The investigation included viewing a video of the show, which clearly depicted Bobby snowboarding during the FMLA leave.
Shortly after the investigation ended, Bobby stopped coming to work. His doctor submitted a note stating he was medically unable to work, and it was not clear when he would be able to return. Bobby was granted leave for another six months. If, however, he failed to show up on the agreed-upon date, he would face further discipline.
He did not return to work, and termination procedures were begun, citing unprofessional conduct and extended absences (he had been absent from 9/15/2011 to 2/12/2012 and from 12/27/2011 to 2/11/2012). Being at work was an essential function.
Years before he began taking FMLA leave, Bobby had claimed that he was sexually harassed and filed a EEO complaint. He had withdrawn the complaint, but when he was terminated, he filed a lawsuit arguing that he was subject to retaliation and hostile work environment because of the EEO complaint.
The employer argued that Bobby was terminated because of the FMLA abuse and his inability to maintain a full-time schedule.
The court ruled that there was too much time between the EEO claim and the termination. The FMLA abuse investigation and subsequent termination could not be considered retaliatory. The fact that Bobby spent time socializing, snowboarding, and assisting with the television show were inconsistent with his claimed debilitating diabetic reaction. Therefore, the misuse of FMLA leave was a legitimate, non-retaliatory reason for his termination, as was his inability to maintain a working schedule.
The employer in this case took care to pursue a thorough investigation and, only when it had enough hard evidence, did it terminate. Not all vacations or activities are inconsistent with the need for leave, so each situation must be viewed on its merits. The employee in this case, however, didn't seem to argue that he abused the FMLA leave, but rather, tried to rely, unsuccessfully, on other reasons for his defense.
Botelho v. Mayorkas, US District Court of Hawaii, No. 18-00032, September 30, 2021.
This article was written by Darlene Clabault of J. J. Keller & Associates, Inc.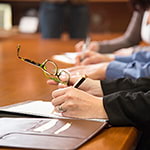 Looking for more on HR compliance?
Get the information and products you need to stay on top of industry changes and comply with regs.