Driver shortage continues to top ATRI list of industry concerns
Posted October 14, 2019
Driver shortage continues as the top-ranked issue in the trucking industry, according to the annual Top Industry Issues report from the American Transportation Research Institute (ATRI).
The industry's efforts to retain and recruit qualified drivers ranked as the industry's top issue for the third year in a row. The hours-of-service (HOS) rules maintained the second spot for the second consecutive year as the Federal Motor Carrier Safety Administration (FMCSA) continues to accept public comments on proposed changes aimed at adding more flexibility to the rules.
Two issues appeared on the list for the first time in the 15-year history of the report: Driver compensation and detention/delay at customer facilities.
Driver compensation ranked third overall for two primary reasons:
Motor carriers who have raised driver pay significantly over the past year in response to driver shortage, and
Drivers concerned their pay has not kept pace with inflation.
Driver detention at customer facilities ranked fourth, reflecting growing concern over long delays that create cascading impacts for HOS compliance, compensation, and safe parking.
The lack of truck parking ranked fifth among the top issues but ranked third among commercial driver respondents behind compensation and HOS rules.
Results were based on the responses from more than 2,000 motor carriers and commercial drivers.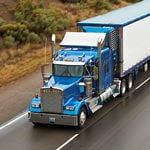 Looking for more on transportation safety?
Get the information and products you need to stay on top of industry changes and comply with regs.