Congress introduces bills to improve limousine safety
Posted October 21, 2019
Three bipartisan bills introduced Wednesday, October 16, in Congress would address safety regulations for stretch limousines following the aftermath of a series of deadly accidents in recent years on U.S. roadways.
The Safety, Accountability, and Federal Enforcement of Limos Act (SAFE Limos Act), the Take Unsafe Limos Off the Road Act, and the End the Limo Loophole Act were introduced to establish new federal stretch limousine safety rules and standards, get unsafe vehicles off the road, and close federal safety regulations.
As presented, the SAFE Limos Act would require:
Lap and shoulder belts for each seating position in new limousines;
Safety requirements for seat strength and integrity for new vehicles;
Retrofitting existing limousines with lap and shoulder belts and seat systems;
Federal safety standards when altering vehicles for limousine use;
Federal guidelines to assist limousine modifiers;
Research about the impact of crashes and airbag system protections;
Operators to disclose inspection results; and
Installation of event data recorders to aid investigations.
The Take Unsafe Limos Off the Road Act proposes creating a new grant program to support states' efforts to impound or immobilize vehicles that fail safety inspections.
The End the Limo Loophole Act would amend the definition of a commercial motor vehicle (CMV) to include vehicles that transport more than nine people including the driver, so that federal safety rules would apply to limousines. The current federal rules state that a CMV is defined as a vehicle designed to transfer more than 15 passengers, including driver.
U.S. Sens. Charles Schumer and Kirstin Gillibrand of New York as well as three House of Representatives members from New York introduced the bill in both chambers of Congress. The bills were written in the aftermath of a limousine crash in Schoharie, New York, that killed 20 people in October 2019.
Investigation results from the Schoharie crash, as well as two other recent crashes in Elgin, Illinois, and Cranbury, New Jersey, pushed the National Transportation Safety Board to call for new national requirements for seating and seat belt systems earlier this month.
This article was written by Dave Lubach of J. J. Keller & Associates, Inc.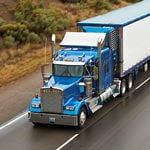 Looking for more on transportation safety?
Get the information and products you need to stay on top of industry changes and comply with regs.