OSHA issues updated compliance directive on trenching and excavation
Posted October 3, 2018
Due to a resurgent number of trenching/excavation fatalities and serious injuries, OSHA has issued an updated compliance directive (CPL) on trenching and excavation. The CPL describes policies and procedures for continued implementation of an OSHA National Emphasis Program (NEP) to identify and to reduce hazards which are causing or are likely to cause serious injuries and fatalities during trenching and excavation operations.
In 1985, OSHA implemented CPL 02-00-069 - Special Emphasis: Trenching and Excavation, in response to the continuing incidence of trench/excavation collapses and accompanying loss of life. The newly issued CPL supersedes that document.
While the updated CPL continues support for compliance assistance and inspection programs related to the implementation of a NEP for trenching and excavation operations, it also:
Provides a national reporting system for all OSHA trenching and excavation inspections by updating guidance for recording trenching and excavation inspections in OSHA's online information system; and
Establishes the requirement for each area office/region to develop and implement outreach programs in support of this emphasis program. The programs should include providing compliance assistance material to excavation employers, permitting and other municipal organizations, industry associations, equipment rental organizations, water works supply companies, and major/local plumbing companies.
---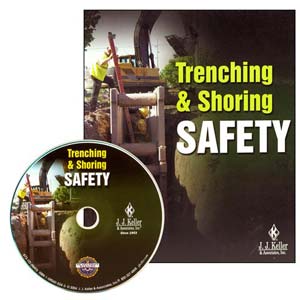 J. J. Keller's Trenching & Shoring Safety DVD Training Program helps your employees avoid trench accidents by training them on safe excavation-site procedures.
---
J. J. Keller's FREE Workplace SafetyClicks™ email newsletter brings quick-read workplace safety and compliance news right to your email box.