Court says sleeper berth time constitutes work
Posted October 31, 2018
A recent decision by a federal court in Arkansas could have national implications for the way motor carriers pay their drivers.
On October 19, 2018, a federal district judge in western Arkansas ruled that a carrier violated the federal Fair Labor Standards Act (FLSA) and Arkansas Minimum Wage Law.
In this case, the court declared that all time except eight hours in the sleeper-berth must be compensated as it is considered work by Department of Labor regulations.
According to FLSA, employers are required to pay their employees minimum wage for all hours worked. Under 29 U.S.C. § 206 (a), "Under certain conditions an employee is considered to be working even though some of his time is spent in sleeping or in certain other activities."
The FLSA does not clearly define the term "on duty," but contains some guidance surrounding what is to be considered "hours worked." The court noted that "on-duty time" and hours worked involve separate considerations.
The district judge called this case "a somewhat tangled web of statutes, agency regulations, and agency interpretations of statutes and regulations." But the judge did indicate that if a driver is required to be on duty for 24 hours, the employer must pay him for at least 16 of those hours, even if the driver has spent more than eight hours sleeping and eating during a 24-hour period.
Long-haul drivers are typically paid by the mile they drive, not by the hour, but would still need to receive at least the equivalent of minimum wage for all hours worked, according to this court.
Payout has yet to be announced for the case, which initially included three truck drivers in 2016 and expanded to about 3,000 drivers who joined the class-action suit.
---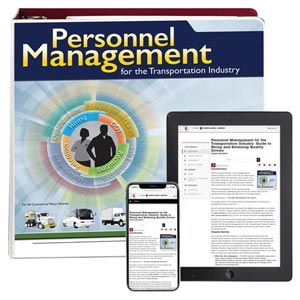 J. J. Keller's Personnel Management for the Transportation Industry provides transportation professionals with the information necessary for effective people/driver management.
---
J. J. Keller's FREE Transportation SafetyClicks™ email newsletter brings quick-read safety and compliance news right to your email box.