Public asked to comment on 'burdensome' DOT regulations
Posted October 5, 2017
The U.S. Department of Transportation (DOT) is examining its existing regulations to determine whether any are candidates for repeal, replacement, suspension, or modification. This regulatory review applies to all DOT agencies, including the Federal Motor Carrier Safety Administration for the highway mode.
Earlier this year, President Trump directed federal agencies to scrutinize their regulations. In three Executive Orders, the Administration instructed agencies, unless prohibited by law, whenever an executive department or agency promulgates a new regulation, it must identify at least two existing regulations to be repealed.
As part of its regulatory review process, DOT is soliciting feedback from the public through November 1, 2017. Stakeholders may post comments to the Docket (see the Federal eRulemaking Portal), and may have the opportunity to attend a public meeting (specifics yet to be announced).
The public is encouraged to identify regulations that:
Eliminate jobs or inhibit job creation;
Are outdated, unnecessary, or ineffective;
Impose costs that exceed benefits;
Create a serious inconsistency or otherwise interfere with regulatory reform initiatives and policies;
Could be revised to use performance standards in lieu of design standards; or
Potentially burden the development or use of domestically produced energy resources.
The Department included a list of economically significant rulemakings issued over the past several years in Appendix A to its Notice in the Federal Register. Following are some of the rules appearing on the list that may impact a motor carrier's operation:
Greenhouse gas emission and fuel economy standards,
Driver vehicle inspection reports,
Electronic stability control systems, and
Commercial Driver's License Drug and Alcohol Clearinghouse.
When submitting comments, the public should include the regulatory citation, a description of the burden, a description of a less burdensome alternative, and examples of affected entities or projects.
---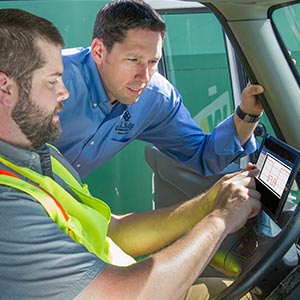 J. J. Keller® DOT Compliance & Safety Program Management Service provides a dedicated consultant who works with you to improve fleet compliance and safety.
---
J. J. Keller's FREE Transportation SafetyClicks™ email newsletter brings quick-read safety and compliance news right to your email box.