OSHA releases first standard interpretation on the Walking-Working Surfaces Rule
Posted October 30, 2017
The final rule overhauling 29 CFR 1910 Subpart D, "Walking-Working Surfaces," became effective on January 17, 2017. Since that time, OSHA has provided little in the way of guidance or interpretations of the requirements, until now. A Letter of Interpretation (LOI) dated August 18, 2017, responds to several comments and requests from a representative of the National Association of Tower Erectors (NATE) specific to the telecommunications tower industry.
Overall, the LOI simply reaffirms the new requirements under Subpart D, as well as Subpart I, "Personal Protective Equipment," including:
Training and fall protection equipment deadlines,
Removing cages and wells from fixed ladders,
Providing fall protection at 4 feet or more above a lower level in general industry, and
Fall protection exemptions during inspecting, investigating, and assessing workplace conditions or work.
OSHA did, however, agree with NATE's recommendation that the Agency follow ANSI/ASSE Z359.1-2007 for testing the requirements of connectors such as D-rings, snaphooks, and carabiners. The final rule requires these connectors be tested to a "minimum tensile load" of 3,600 pounds without cracking, breaking, or incurring permanent deformation and that the gate strength of snaphooks and carabiners be "proof tested" to 3,600 pounds in all directions. OSHA said it recognizes that the requirement in the final rule for "proof testing" the gate strength of snaphooks and carabiners is not consistent with ANSI/ASSE Z359.1 – 2007, which does not require manufacturers to proof test the gate of each snap hook and carabiner. As such, OSHA will publish a technical amendment correcting the regulation so it is consistent with the ANSI/ASSE standard.
The new Walking-Working Surfaces standard incorporates technical information and guidance from American National Standards Institute (ANSI) and other national consensus standards, the National Fire Protection Association's Life Safety Code, and the International Code Council's International Building Code. Additionally, the rule increases consistency between construction and general industry standards.
This article was written by Jennifer Stroschein of J. J. Keller & Associates, Inc.
---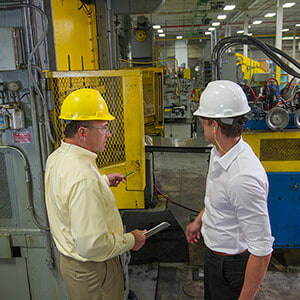 J. J. Keller offers a wide range of products and services to help you comply with Walking-Working Surfaces regulations.
---
J. J. Keller's FREE Workplace SafetyClicks™ email newsletter brings quick-read workplace safety and compliance news right to your email box.