Memo: Honeymoon is over — OSHA now fully enforcing silica standard in construction
Posted October 31, 2017
OSHA issued a memorandum providing interim enforcement guidance to Agency compliance officers on the Respirable Crystalline Silica Standard in Construction. The standard became effective on September 23, 2017, but OSHA said it would offer compliance assistance in lieu of enforcement until October 23 for employers who were making good faith efforts to meet the new standard.
Written by Patrick Kapust, Acting Director of OSHA's Directorate of Enforcement Programs, the memo is intended to serve as interim enforcement guidance until review of the standard's compliance directive is completed. The memo highlights some of the requirements of 29 CFR 1926.1153, but does not cover all of the standard's provisions. Attachments to the memo provide inspection and citation guidance to enforcement officers, as well as flow charts to assist with evaluating employers' control methods.
The Respirable Crystalline Silica in Construction standard sets a new 8-hour time weighted average permissible exposure limit of 50 µg/m3, and an action level of 25 µg/m3. The standard also calls for other employee protections, such as performing exposure assessments, using exposure control methods, using respiratory protection, offering medical surveillance, developing hazard communication information, and keeping silica-related records.
The memo also reminds OSHA inspectors that the September 23, 2017, enforcement date applies only to construction; the requirements for general industry and maritime do not go into effect until June 23, 2018.
---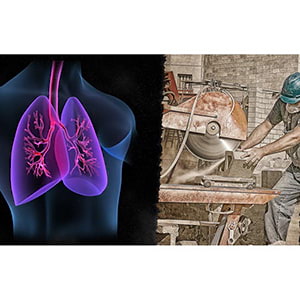 J. J. Keller's Crystalline Silica for Construction Training addresses critical information construction employees and employers must be aware of regarding the dangers of respirable crystalline silica.
---
J. J. Keller's FREE Workplace SafetyClicks™ email newsletter brings quick-read workplace safety and compliance news right to your email box.