EPA issues draft FY 2018-2022 Strategic Plan for comment
Posted October 10, 2017
EPA's draft Strategic Plan for FY 2018-2022 is available for review and comment. Feedback will be accepted through October 31, 2017. This draft plan advances EPA head Scott Pruitt's priorities and identifies three strategic goals. Taken together, these goals are designed to transform the way the agency does business and more efficiently and effectively deliver human health and environmental results:
Deliver real results to provide Americans with clean air, land, and water;
Rebalance the power between Washington and the states to create tangible environmental results for the American people; and
Administer the law, as Congress intended, to focus the agency on its statutory obligations under the law.
Pruitt has also established two-year (FY 2018-2019) agency priority goals for accelerating progress on EPA priorities:
Reduce the number of non-attainment areas;
Increase the percentage of water infrastructure projects funded through EPA grants, loans, or public-private partnerships that achieve or maintain compliance;
Make additional brownfields sites ready for anticipated use (RAU) and additional Superfund sites RAU site-wide;
Complete (1) EPA-initiated Toxic Substances Control Act (TSCA) risk evaluations for existing chemicals, (2) TSCA risk management actions for existing chemicals, and (3) TSCA pre-manufacture notice final determinations in accordance with the timelines set forth in the statute;
Increase the amount of non-EPA resources leveraged by projects receiving EPA infrastructure investments; and
Accelerate permitting-related decisions.
Finally, the draft Strategic Plan offers 11 objectives and 27 strategies for achieving those objectives. The objectives and strategies highlight the key areas in which the agency will focus on over the next four years.
The draft plan supports the four-year update required by the GPRA (Government Performance and Results Act) Modernization Act of 2010 (Public Law 111-352). The plan is accessible by searching for EPA-HQ-OA-2017-0533 at the Federal eRulemaking Portal.
---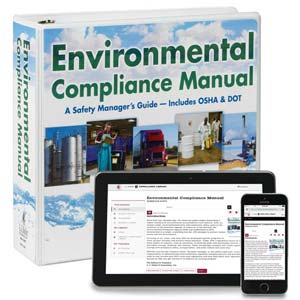 J. J. Keller's Environmental Compliance Manual is packed with easy-to-understand information on regulations, environmental issues, and compliance.
---
J. J. Keller's FREE Workplace SafetyClicks™ email newsletter brings quick-read workplace safety and compliance news right to your email box.