FMCSA seeks feedback on ELDs
Posted September 24, 2022
The Federal Motor Carrier Safety Administration (FMCSA) is considering some significant changes to the electronic logging device (ELD) regulations and is asking for the public's help.
Motor carriers, ELD vendors, drivers, and others have until November 15 to submit comments on a series of questions concerning ELD exemptions, malfunctions, certification, and other issues.
Why the change?
The FMCSA says its effort to update the ELD rules seven years after they were issued is based on "lessons learned" from agency staff, enforcement personnel, ELD providers, and the industry.
Those lessons may affect not only how ELDs are used but how they're designed and manufactured. Final changes may be many months or years away, however.
The FMCSA's September 16 notice, as well as the opportunity to comment, may be accessed online at https://bit.ly/3RaiCLu.
This article was written by Daren Hansen of J. J. Keller & Associates, Inc.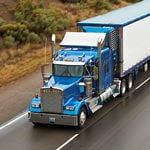 Looking for more on transportation safety?
Get the information and products you need to stay on top of industry changes and comply with regs.