Groups sue to reverse new hours-of-service rules
Posted September 18, 2020
With less than two weeks remaining until new federal hours-of-service rules are due to go into effect, a lawsuit could stop them in their tracks.
A coalition of safety groups has filed a petition with the United States Court of Appeals for the District of Columbia Circuit seeking to invalidate the new rules.
Represented by Public Citizen Litigation Group, the coalition includes Advocates for Highway and Auto Safety (AHAS), the International Brotherhood of Teamsters, Parents Against Tired Truckers (PATT), and Citizens for Reliable and Safe Highways (CRASH).
The groups have asked the court to "review" the new hours-of-service rules. It remains unclear whether that could mean an immediate halt to the rule's September 29 effective date or a longer-term judgment to reverse the changes after they go into effect.
New rules add flexibility
The FMCSA's new rules are set to ease certain restrictions related to 30-minute breaks, the 100-air-mile exception, the adverse-conditions exception, and the sleeper-berth provisions.
The plaintiffs argue that the new rules ignore "science, data, and expert opinion," according to a statement from AHAS President Cathy Chase.
"With large truck crash fatalities on the rise for five consecutive years, the FMCSA should be taking action to advance proven solutions to reduce crashes … rather than eviscerating the minimal truck driver protections," Chase said.
This article was written by Daren Hansen of J. J. Keller & Associates, Inc.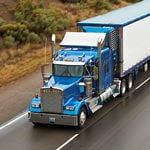 Looking for more on transportation safety?
Get the information and products you need to stay on top of industry changes and comply with regs.