Proposed state delay in clearinghouse won't affect motor carriers
Posted September 9, 2019
The Drug and Alcohol Clearinghouse remains on track to begin January 6, 2020 for motor carriers, service providers, and drivers. But a proposal from the Federal Motor Carrier Safety Administration (FMCSA) would give states three more years to comply with their role in the clearinghouse rule.
In a notice of proposed rulemaking published September 6 in the Federal Register, FMCSA proposed to extend the deadline for states to comply until January 6, 2023.
Under this proposal, states wishing to access an applicant's commercial driver's license (CDL) drug or alcohol violation information may do so by registering as an authorized clearinghouse user and logging in to view the individual's record. The optional access would be exercised at the state's discretion.
The proposed delay would give FMCSA additional time to address state access to and use of driver information from the clearinghouse.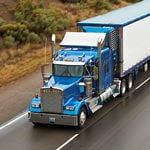 Looking for more on transportation safety?
Get the information and products you need to stay on top of industry changes and comply with regs.