Study: Flexible HOS hours can reduce driving time, costs
Posted September 4, 2018
Additional flexibility when taking required hours-of-service (HOS) breaks could result in less time behind the wheel for drivers and reduced expenses for commercial motor vehicle (CMV) carriers, according to a recent study.
The American Transportation Research Institute (ATRI) released the results of a study that analyzed empirical truck global positioning system (GPS) data to model the application of split rest beyond the current 8/2-hour increments as required under existing HOS rules.
Significant proposed savings
ATRI estimates that more flexible HOS options could reduce annual drive time by more than 2.3 million hours and reduce yearly operational costs by $150 million.
To compile the research, ATRI utilized a busy 40-mile stretch of urban highway in Atlanta, Georgia, to study the impact of congestion on operations. The initial assessment of the truck's GPS data showed that travel time through the route ranged from 40 to 90 minutes depending on time of day, including rush hours. The time difference more than doubled driving time and related costs.
Flexibility yields results
After the initial assessment, ATRI compared driving the route operating under current HOS rules to a more flexible 6/4 split rest time. Under the 6/4 plan, drivers avoided the most congested times and completed a 585-mile trip in 45 fewer minutes of drive time. Results were similar when utilizing 7/3 and 5/5 split scenarios.
A copy of the report is available on the ATRI website.
---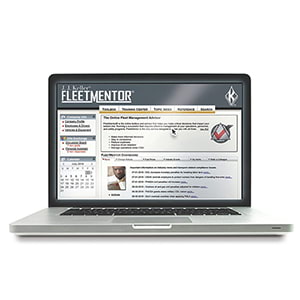 J. J. Keller® FleetMentor® is the online toolbox and advisor that will help you cover all areas of the CSA BASICs.
---
J. J. Keller's FREE Transportation SafetyClicks™ email newsletter brings quick-read safety and compliance news right to your email box.