Agency that reviews OSHA citations asks for comments on updating procedural rules
Posted September 13, 2018
The Occupational Safety and Health Review Commission (OSHRC) asked for public comments on revisions to its Rules of Procedure. OSHRC is the agency that reviews contested OSHA citations or penalties resulting from OSHA inspections. The Commission operates as a two-tiered administrative court, with established procedures for conducting hearings, receiving evidence, and rendering decisions by its Administrative Law Judges (ALJ) and providing review of ALJ decisions by a panel of Commissioners.
OSHRC plans to update its procedural rules, which were last revised in 2005. The Commission says recent developments in technology, including OSHRC's e-filing system, along with lessons learned from the cases before the Commission, call for a comprehensive review of the procedural rules.
All the rules are open for comment, but OSHRC is particularly interested in hearing about specific procedural areas such as whether rules regarding computation of time should be simplified, e-filing should be mandatory, the requirement for agency approval of settlements should be narrowed or eliminated, and the definition of "affected employee" should be broadened.
The comment period opened on September 7, 2018, and closes on October 9, 2018.
---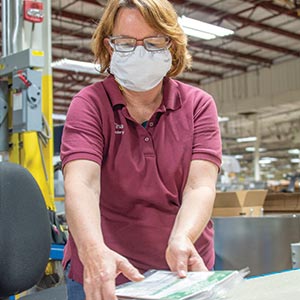 The J. J. Keller® OSHA Compliance Program provides you with a dedicated consultant who will identify your company's OSHA risks.
---
J. J. Keller's FREE Workplace SafetyClicks™ email newsletter brings quick-read workplace safety and compliance news right to your email box.