Lack of clear communication lands employer in court over FMLA case
Posted September 1, 2017
The Family and Medical Leave Act (FMLA) requires quite a bit of communication between employer and employee. Failure to meet those requirements can result in a claim and time spent defending related actions in court. A recent case is a good reminder that the Department of Labor (DOL) and the courts are taking the employer notice requirements seriously.
Case in point
The issues in this case begin with the company's employee handbook. It had one section on FMLA leave, and another section on maternity leave. The FMLA section indicated that employees may take up to 12 weeks of leave for the birth of a child, and the maternity leave section indicated that employees may take up to eight weeks of paid leave, and an additional four weeks of unpaid leave. Nowhere in the handbook did it indicate that the FMLA leave and the maternity leave ran concurrently. Strike one.
Rose, an employee, informed Ivan, the company's sole human resources (HR) representative, that she needed leave for the upcoming birth of her child. This notice was provided about 60 days before Rose's due date. Rose indicated that she would like to take 17 days of vacation followed by maternity leave.
At no time was Rose provided an FMLA eligibility/rights & responsibilities notice, or a designation notice. Strike two.
While Ivan understood the leaves to run concurrently, Ivan's supervisor believed they ran consecutively. Rose had no information on this.
After being on FMLA leave for a couple months, Ivan sent Rose an email indicating that the last day of the 12 week leave was coming up and expected Rose to return thereafter.
Rose emailed and tried calling Ivan, specifically asking about FMLA leave, but got no response. When the two finally connected, there was still no mention of the FMLA. Strike three.
At one point, on a Thursday afternoon, long after 12 weeks had expired (but Rose believed she was entitled to more time off based on the employee handbook), Ivan told Rose via email that she was expected back to work on the following Monday. Rose did not respond. The timing of the email left Rose just one business day to find daycare.
Rose did not return on the appointed day, and was terminated. She protested the decision, indicating that she was unable to get into her email, and had she known her job was at stake, she would have made arrangements sooner. The termination remained, and Rose sued.
Takeaways
Ensure that your handbook is clear regarding how FMLA leave interacts with other forms of leave. Omitting such details causes confusion and speculation. Ensure also that you provide the appropriate notices to employees. Ensure, finally, that the employee is aware that the leave will be FMLA leave and how much leave in total the employee is entitled to.
The employer in this case tried to argue that the poster provided notice. The poster, however, is not enough to meet the notice requirements. The employer also argued that the employee was told to return to work and did not; she was afforded her 12 weeks of FMLA and then some, so she could not claim she did not have FMLA leave. The employee argued that had she known that the FMLA and maternity leave ran concurrently she would have structured her leave differently. The court sent the case to a jury for a decision. All this could have been avoided with better clarity and open communication.
Rengan v. FX Direct Dealer, U.S. Southern District of NY, No. 15-cv-4137, August 4, 2017
Names were changed for effect.
This article was written by Darlene Clabault of J. J. Keller & Associates, Inc.
---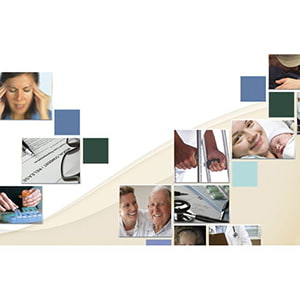 J. J. Keller's FMLA for Supervisors Training gives supervisors and managers critical Family and Medical Leave Act information.
---
J. J. Keller's FREE HRClicks™ email newsletter brings quick-read human resources-related news right to your email inbox.