EPA Proposes Stronger Regulations to Protect Communities from Chemical Accidents
Posted August 25, 2022
Under the Clean Air Act, the Risk Management Program (RMP) rule requires facilities that use extremely hazardous substances to develop a plan that identifies the potential impact of a chemical accident, the steps to prevent it and response procedures should it occur. On August 19, 2022, the EPA announced they are proposing revisions to the RMP rule to protect communities living near facilities with high accident rates.
The proposed rule, entitled "Safer Communities by Chemical Accident Prevention Rule (SCCAP)," seeks to strengthen the existing program but also intends to address areas not currently covered.
Highlights of the proposed rule with the greatest impact on regulated facilities include:
Prioritizing the requirement for regulated facilities to evaluate risks of natural hazards and climate change, including any associated loss of power.
Requiring analysis of safer technologies and alternatives for facilities with high accident rates.
Implementing employee participation and decision-making in facility accident prevention requirements.
Requiring third party audits for facilities with a track record of accidents.
Enhancing facility planning and preparedness efforts.
These proposed amendments reduce the frequency of accidental chemical releases and their adverse effects, thereby offering greater protections for nearby communities. The agency plans to engage stakeholders in the rule-making process. The proposed rule is available for comment for the next 60 days. In addition to accepting public comments, the EPA is also holding virtual public hearings on September 26, 27, and 28, 2022.
This article was written by Mishka Binns of J. J. Keller & Associates, Inc.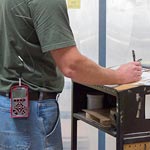 Looking for more on workplace safety?
Get the information and products you need to stay on top of industry changes and comply with regs.