If you forgot to submit your 300A data to OSHA, the Agency says you still have time
Posted August 12, 2019
On August 9, 2019, OSHA reminded employers who have not already submitted their 2018 OSHA Form 300A Summary to do so. The Agency did not explain why it was posting the reminder more than five months after the submission deadline (March 2, 2019), but it could be due to a lower-than-expected response rate.
Employers who were required to submit the 300A information electronically to OSHA include:
Establishments with 250 or more employees that are required to keep OSHA injury and illness records, and
Establishments with 20 to 249 employees that are listed by NAICS code in Appendix A to Subpart E in Part 1904.
Affected employers may still submit their injury and illness data to OSHA through the electronic reporting platform at www.osha.gov/300A. OSHA also provides a Help Request Form for employers who may experience technical difficulties with their submissions.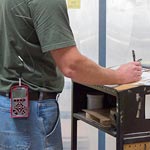 Looking for more on workplace safety?
Get the information and products you need to stay on top of industry changes and comply with regs.