Must you pay employees for participating in wellness activities?
Posted August 31, 2018
Many employers have wellness programs, and some such programs involve employees taking time to participate in related activities, such as biometric screenings and benefits fairs. Do you need to pay employees for the time spent voluntarily participating in certain wellness activities?
Let's say, for example, that your company allows its employees to voluntarily participate in a biometric screening both during and outside of regular work hours. The screening tests, among other things, an employee's cholesterol levels, blood pressure, and nicotine usage. An employee's participation in the screening may decrease his or her health insurance deductibles. Your company does not mandate the screening, and the screening is not related to any employee's job. It is purely the employee's choice whether to participate.
To potentially decrease his or her monthly insurance premiums, an employee may also participate in the following "wellness activities":
Attending an in-person health education class and lecture (e.g., nutrition or diabetes management);
Taking an employer-facilitated gym class or using the employer-provided gym;
Participating in telephonic health coaching and online health education classes through an outside vendor facilitated by the employer;
Participating in Weight Watchers; and
Voluntarily engaging in a fitness activity (e.g., going to personal gym, exercising outdoors, participating in a Fitbit challenge).
Similar to the biometric screening, these wellness activities are not mandatory and do not directly relate to the employee's job.
Finally, an employee may also choose to attend a benefits fair to learn about topics such as financial planning, employer-provided benefits, or college attendance opportunities. These fairs are not part of new employee orientation, are open to all employees, are not related to the employees' job duties, and are entirely optional.
To pay or not to pay
Generally, the compensability of an employee's time depends on whether it is spent predominantly for the employer's benefit or for the employee's. Employees are not entitled to compensation for "off duty" time — that is, periods during which employees are completely relieved from duty and which are long enough to enable them to use the time effectively for their own purposes.
According to a Department of Labor opinion letter, an employee's voluntary participation in biometric screenings, wellness activities, and benefits fairs as described predominantly benefits the employee. Therefore, the time spent participating in these activities does not constitute compensable worktime. Assuming you do not restrict the amount of time an employee may participate in these activities the time allowed is long enough for the employee to use it effectively for his or her own purposes, and you need not pay the employee for this time.
This article was written by Darlene M. Clabault, SHRM-CP, PHR, CLMS, of J. J. Keller & Associates, Inc.
---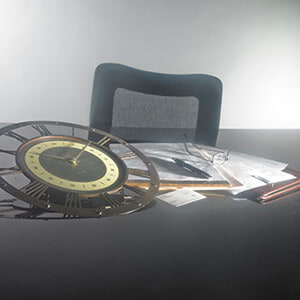 J. J. Keller's Wage & Hour Compliance Assessment can help you avoid costly fines and litigation related to wage and hour violations.
---
J. J. Keller's FREE HRClicks™ email newsletter brings quick-read human resources-related news right to your email inbox.