Small business advocate urges CPSC to rethink standard addressing table saw injuries
Posted August 1, 2017
On July 26, 2017, the U.S. Small Business Administration Office of Advocacy (Advocacy) filed a letter urging the Consumer Product Safety Commission (CPSC) to rethink its new proposed rule addressing table saw injuries. The proposed rule, titled Safety Standard Addressing Blade-Contact Injuries on Table Saws, would require table saw manufacturers to incorporate active injury mitigation (AIM) technology into all types of table saws.
The Advocacy says the proposed rule is too broad. The "stringent and cost-prohibitive requirements" could cause most, if not all, small table saw manufacturers to stop manufacturing table saws.
The letter filed by the Advocacy asks the CPSC to perform a supplemental initial regulation flexibility analysis and extend the comment period on the proposed rule.
The proposed rule limits the depth of cut to 3.5 millimeters or less when a human body or finger contacts the spinning blade at a radial approach of 1 meter per second. This means that for all practical purposes, all table saws would have to employ AIM technology.
Small businesses told the Advocacy that the proposed rule would significantly impact them. They stated that in order to comply with the requirements, they would have to completely redesign and retool their current table saws.
CPSC estimates show that 22 firms supply table saws to the U.S. market, and of those firms, between eight and ten are small businesses.
---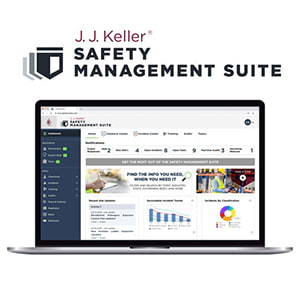 The J. J. Keller® Safety Management Suite, formerly KellerOnline®, provides safety professionals with the tools and applications to help drive performance, reduce risk, and ensure compliance.
---
J. J. Keller's FREE Workplace SafetyClicks™ email newsletter brings quick-read workplace safety and compliance news right to your email box.