OOIDA files response in ELD court challenge
Posted August 17, 2016
The Owner-Operator Independent Drivers Association (OOIDA) has filed its final legal brief in a court case that could decide the fate of the new electronic logging device (ELD) rule.
The association's 36-page filing with the U.S. Court of Appeals for the Seventh Circuit responds to arguments that the Federal Motor Carrier Safety Administration (FMCSA) filed in June.
The next step in the case will be oral arguments presented to the court on September 13, 2016. OOIDA is seeking to overturn the electronic logging rule that the FMCSA issued on December 16, 2015.
Unless OOIDA's challenge is successful, the ELD rule will require most interstate commercial motor vehicle drivers to begin using electronic logs in place of paper logs by December 18, 2017.
OOIDA raised five issues in its legal challenge, asserting that the rule:
Fails to satisfy a congressional requirement that ELDs "automatically" record all changes in duty status;
Fails to ensure that ELDs are not used to harass drivers;
Provides no benefits to offset costs;
Violates drivers' Fourth Amendment rights against unreasonable search and seizure; and
Does not satisfy a legal requirement to preserve confidentiality and limit the use of ELD data by enforcement personnel.
Driver harassment was the basis of an earlier OOIDA lawsuit that resulted in the FMCSA giving up its first attempt to mandate electronic logs.
In its June filing with the court, the FMCSA countered all five OOIDA arguments and asserted that it stands by the ELD rule.
A final decision in the case is expected by early 2017.
This article was written by Daren Hansen of J. J. Keller & Associates, Inc.
---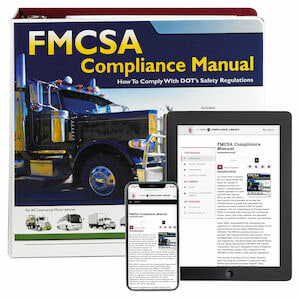 J. J. Keller's FMCSA Compliance Manual is the perfect resource for anyone managing or operating commercial motor vehicles (CMVs).
---
J. J. Keller's FREE Transportation SafetyClicks™ email newsletter brings quick-read safety and compliance news right to your email box.