PHMSA finalizes long-awaited HM-215P rule
Posted July 25, 2022
The Pipeline and Hazardous Materials Safety Administration's (PHMSA's) is finalizing its latest international harmonization rule, HM-215P. The rule is expected in the July 26, 2022, Federal Register.
The changes in this rule will affect almost all areas of the hazardous materials regulations (HMR). Some of the major changes include:
Incorporating references to international regulations, including the International Civil Aviation Organization (ICAO) Technical Instructions, the International Maritime Dangerous Goods (IMDG) Code, the United Nations (UN) Model Regulations, the UN Manual of Tests and Criteria, the Globally Harmonized System of Classification and Labelling of Chemicals, the Canadian Transportation of Dangerous Goods Regulations, and various International Organization for Standardization (ISO) standards.
Removing regulatory hurdles for the international transport of vaccines and other medical materials.
Authorizing highway and rail transportation of a hazardous material within the U.S. in accordance with temporary certificate issued by Transport Canada.
Updating the Hazardous Materials Table (HMT) by adding, revising, or removing certain proper shipping names, hazard classes, packing groups, special provisions, packaging authorizations, bulk packaging requirements, and passenger and cargo aircraft maximum quantity limits.
Adding exemptions for Data Loggers powered by lithium batteries. This would clarify regulations applicable to data loggers and cargo tracking devices powered by lithium batteries that are attached to or contained in, and in use or intended for use during transport.
Removing the minimum wall thickness requirements for metal IBCs that have a capacity of 1500 liters or less.
Making miscellaneous revisions for lithium batteries, which include, minimum size markings and modification of stowage requirements for lithium batteries including those offered as damaged/defective or for disposal/recycling.
Amending provisions pertaining to the addition of technical names to the shipping description when transporting hazardous materials that contain marine pollutants.
The rule will be effective August 25, 2022, with delayed compliance until July 26, 2023.
This article was written by Heather Ness of J. J. Keller & Associates, Inc.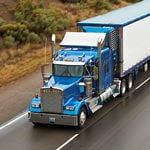 Looking for more on transportation safety?
Get the information and products you need to stay on top of industry changes and comply with regs.