FMCSA seeks input on Training Provider Registry
Posted July 29, 2020
As work continues on the Entry-Level Driver Training (ELDT), Training Provider Registry (TPR), the agency responsible for the program is sharing its plans and seeking input from training providers.
The Federal Motor Carrier Safety Administration (FMCSA) has determined that training providers, listed on the TPR may submit information by:
Adapting their IT systems to interface with the TPR Web Service, or
Manually entering driver training certification information in the TPR via the web.
FMCSA suggests that training providers connect to its TPR Web Service if the training provider:
Anticipates submitting a significant number of driver training certifications on a regular basis,
Has an existing IT system that is used for tracking driver training results, and
Has an IT support team that can update the training provider's IT system to meet the required specifications to interface with the TPR Web Service.
If a training provider cannot meet the above criteria, FMCSA suggests that information be manually entered into the TPR.
For those training providers that are considering connecting to FMCSA's Web Service, the agency is looking for input on a draft of its Web Services Handbook for Training Providers.
All questions and feedback must be sent to FMCSA by August 31, 2020.
The handbook and additional information on the TPR may be accessed via the ELDT website: https://tpr.fmcsa.dot.gov/DeveloperToolkit.
This article was written by Kathy Close of J. J. Keller & Associates, Inc.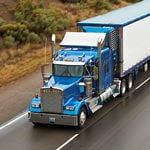 Looking for more on transportation safety?
Get the information and products you need to stay on top of industry changes and comply with regs.