Do employers need to allow amended FMLA certifications?
Posted July 13, 2017
Sherrie got to work early this fine July morning to have some quiet time to work on a project with a looming deadline. After an hour or so of progress, she heard a knock on her door.
"Come in," she replied.
Claudio, an employee, stepped in.
"My apologies for the interruption, Sherrie. I have a question about the time off I requested in May under the Family and Medical Leave Act (FMLA). You denied it because you said the certification I gave you did not indicate that I had a serious health condition. My question is, if I get a revised certification, can I have those days changed to FMLA leave?
Sherrie's first thought was that, after two months, she didn't need to accommodate Claudio's request to allow for a revised certification.
"Could you please give me a day to think about your request, Claudio?" she asked.
"Sure. I look forward to hearing from you."
Sherrie's day was fully underway with the usual distractions as she turned to the FMLA regulations and other guidance to find an answer for Claudio. Unfortunately, the closest she found was that if there is a dispute between employer and employee as to whether leave qualifies as FMLA leave, it should be resolved through discussions, and those discussions should be documented.
She felt that she had met all her requirements regarding the FMLA, and would not need to allow Claudio to provide a revised certification, particularly two months after the leave was taken, and Claudio had not mentioned any issue earlier. This was the first she'd come across such a situation, and she did not want to set a precedence allowing any employee to provide revised certifications long after the leave.
As she thought about the situation, and to help avoid one in the future, she decided to include some verbiage with the designation notice, that if the FMLA leave is denied, the employee may file a request for reconsideration within five working days of the date of the denial. She also indicated that the reconsideration request must be in writing, and it must state the reason(s) why the employee believes the denial was in error and to provide the appropriate support for his or her statements.
From there, she put in a call to Claudio to tell him her decision and the reasons behind it.
If Claudio had provided a revised certification early on, Sherrie might fare well to consider his request. Of course, if he had done so within the 15 days he had to provide a certification, she would need to accept the revised certification.
Some employers might want to provide more than five days to request a reconsideration. Some, who might have a third party FMLA administrator, for example, might allow such a reconsideration within 30 days.
This article was written by Darlene Clabault of J. J. Keller & Associates, Inc.
---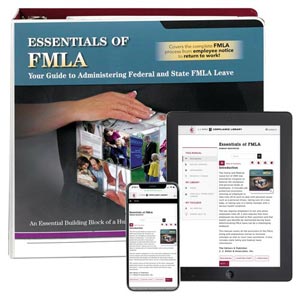 Learn more about products and services that provide you with confidential, consistent, high-quality leave management on our FMLA resource page.
---
J. J. Keller's FREE HRClicks™ email newsletter brings quick-read human resources-related news right to your email inbox.