Don't overlook overtime when applying FMLA
Posted July 1, 2016
The intersection of overtime and the Family and Medical Leave Act (FMLA) can be tricky. At least a couple of issues may arise, including determining the following:
The difference between mandatory and voluntary overtime, and whether hours not worked should be deducted from leave entitlement, and
How to calculate FMLA leave entitlement when employees work overtime.
A recent court case helped illustrate and answer such questions.
At the company in question, when overtime was needed, a sign-up sheet was posted and employees were allowed to indicate their interest and availability. The company selected employees from the list, and those selected were required to work the overtime. If an employee failed to report for an overtime shift because of an FMLA-qualifying reason, the entire shift (12 hours) was deducted from the employee's FMLA leave entitlement.
A particular employee took intermittent FMLA leave. The human resources department based his FMLA leave entitlement on his fixed work schedule of 42 hours per week, which resulted in 504 hours of FMLA leave. The company did not, however, include the employee's overtime worked.
The employee exhausted his FMLA leave and continued to miss work, violating the attendance policy, which resulted in his termination. He filed a claim, arguing that his absences for overtime shifts should not have been deducted from his FMLA entitlement because the overtime was voluntary. The employer argued that its overtime selection process made the overtime, which began as voluntary, mandatory after employees were selected for the shifts. The FMLA provides that mandatory overtime may be counted against an employee's FMLA leave entitlement.
The employee argued that the overtime was voluntary because employees volunteered and it was not part of the normal workweek.
The court found that the employee's overtime hours were mandatory; therefore, hours missed for FMLA-qualifying reasons were correctly deducted from his FMLA leave entitlement. The court went on to find that the employee's overtime hours should have also been included when calculating his total FMLA leave allotment.
According to the Department of Labor, mandatory overtime, or overtime that is part of the employee's normal workweek is to be included in the calculation of FMLA leave even where the employer may not know in advance of the workweek when overtime will be scheduled or how much overtime will be worked that week. The employee in question should have been allotted more than 504 hours of FMLA leave.
Since the employer did not include the employee's overtime in its calculation of how much FMLA leave he was entitled, the court ruled that the employer interfered with the employee's FMLA rights.
Hernandez v. Bridgestone Americas Tire Operations, LLC, 8th Circuit Court of Appeals, No. 15-2042, May 13, 2016.
---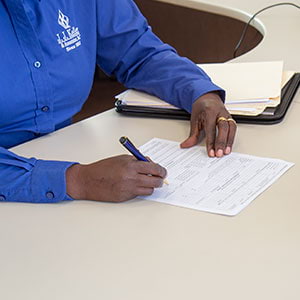 J. J. Keller's FMLA Program Administration Service provides you with confidential, consistent, high quality leave management.
---
J. J. Keller's FREE HRClicks™ email newsletter brings quick-read human resources-related news right to your email inbox.