Unannounced Brake Safety Day strikes again
Posted June 2, 2023
The Commercial Vehicle's Safety Alliance (CVSA) recently conducted their unannounced Brake Safety Day on April 19, 2023, resulting in the removal of 773 commercial vehicles from public roadways. Of the 6,829 vehicles inspected, this 11.3 percent were determined unfit for road travel across the 56 participating jurisdictions across the U.S., Mexico, and Canada.
Top CVSA Brake Safety Day violations
The two most common violations from this year's 2023 brake inspection blitz:
20-percent brakes violations (479 vehicles)
Steering brake violations (81 vehicles)
The additional 368 vehicles were cited for other out-of-service violations, including broken brake drums, air leaks, inoperative tractor protection systems and low air warning devices, worn brake lines, and more.
Additional Brake Safety Day results
CVSA's unannounced safety inspection also allows the organization to collect data related to brake health and wellness. This year was focused on brake lining and pad violations, which can both have a major impact on safety ratings.
The inspection identified a total of 195 brake lining and pad violations among 108 power units and 87 towed units.
Braking performance also came under scrutiny this year, resulting in 4 total failures of the 92 inspections conducted using performance-based brake testers (PBBTs). PBBTs determine the strength of braking performance in commercial motor vehicles and were used in only 8 of the 56 jurisdictions.
Operation Airbrake
This unannounced Brake Safety Day and the much-anticipated Brake Safety Week are campaigns of Operation Airbrake, which is dedicated to improving vehicle brake safety across Mexico, the U.S., and Canada each year. Brake Safety Week will take place August 20-26, 2023, and will include inspections on large trucks and buses across North America to identify and correct various brake violations.
The ultimate goal of these inspections is to reduce the number of highway crashes preventable by proper brake maintenance. Brake Safety Day and Brake Safety Week educate drivers, mechanics, and carriers alike on the need to keep commercial motor vehicles and their brakes performing to the highest standard, keeping roadways safe and reliable.
This article was written by Lucero Truszkowski of J. J. Keller & Associates, Inc.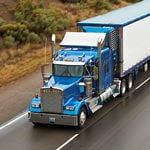 Looking for more on transportation safety?
Get the information and products you need to stay on top of industry changes and comply with regs.