ELD, speed limiter, Clearinghouse rules all advancing
Posted June 16, 2023
The U.S. Department of Transportation (DOT) is advancing dozens of new regulations, many of which will have a major impact on motor carriers and their drivers.
The latest DOT rulemaking agenda, released on June 14, 2023, describes numerous pending actions from the Federal Motor Carrier Safety Administration (FMCSA) and other DOT agencies.
The FMCSA is slated to publish a whopping 15 rulemaking proposals in June 2023 alone. Among the rules expected to advance this year are those that would:
Require speed limiters for heavy trucks,
Update the cargo securement rules,
Make a variety of enhancements to the rules for electronic logging devices and the Drug & Alcohol Clearinghouse,
Alter the safety-rating process,
Ease rules for stopping at railroad crossings,
Require a proficiency exam for new motor carriers,
Add an appeals process for drivers accused of refusing a drug or alcohol test, and
Add exemption for the transportation of passengers for recreational activities.
Most upcoming rules are in the "proposal" stage, which means motor carriers and the public will have an opportunity to review and comment on the changes before they're finalized.
The DOT updates its rulemaking roadmap twice yearly. The forecast is not set in stone; proposed changes often encounter delays and take years to finalize.
This article was written by Daren Hansen of J. J. Keller & Associates, Inc.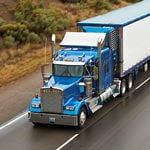 Looking for more on transportation safety?
Get the information and products you need to stay on top of industry changes and comply with regs.