Turfgrass organization seeks HOS exemption from FMCSA
Posted June 20, 2019
An organization representing turfgrass sod applied for an exemption from the hours-of-service (HOS) rules from the Federal Motor Carrier Safety Administration (FMCSA).
Turfgrass Producers International (TPI) is seeking an extension of the HOS exemption for agricultural operations to drivers who are transporting turfgrass sod. TPI represents natural seed grass and sod farmers.
In making the request, TPI is asking that all transporters of turfgrass and sod be eligible for the HOS exception for agricultural commodities provided in 49 CFR 395.1(k)(1). TPI believes that failing to define sod as an agricultural commodity is inconsistent with state and other federal regulations and creates unnecessary economic burdens on sod farmers when transporting their products. TPI estimates that the exemption would cover between 2,400 and 10,428 drivers.
The exemption request comes at the same time the FMCSA is working on a new rule to redefine "agricultural commodity" in its HOS regulations, a move that could eventually make the TPI exemption unnecessary. In line with TPI's argument, the FMCSA concluded that the current definition leads to inconsistent enforcement. A call for public input on the rule change is expected in July.
Public comments on the TPI request can be submitted at regulations.gov in document number FMCSA-2019-0093.
---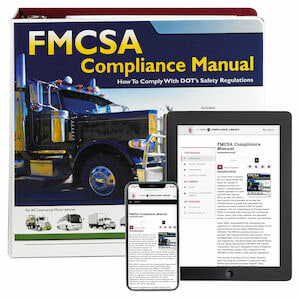 J. J. Keller's FMCSA Compliance Manual helps companies operating commercial motor vehicles (CMVs) comply with DOT regulations.
---
J. J. Keller's FREE Transportation SafetyClicks™ email newsletter brings quick-read safety and compliance news right to your email box.