OSHA memo provides guidance on enforcing new silica standard in general industry, maritime
Posted June 12, 2018
A memorandum from OSHA Acting Deputy Assistant Secretary Galen Blanton to Regional Administrators addresses enforcement of the Respirable Crystalline Silica Standard in general industry and maritime. The memo reminds OSHA enforcement officers that most provisions of the standard for general industry and maritime at 29 CFR §1910.1053 become enforceable on June 23, 2018. A new 8-hour time-weighted average (TWA) permissible exposure limit (PEL) of 50 µg/m3, and an action level (AL) of 25 µg/m3 will apply. The standard also establishes new ancillary requirements.
Blanton says that OSHA will assist employers that are making good faith efforts to meet the new standard's requirements during the first 30 days of enforcement. However, if it appears an employer is not making efforts to comply, OSHA officers will conduct air monitoring according to Agency procedures. Officers will also consider citations for noncompliance with the applicable sections of the new standard.
During the first 30 days of enforcement, any proposed citations related to Respirable Crystalline Silica Standard inspections will undergo National Office review.
OSHA plans to release additional interim inspections and citation guidance in the coming weeks to ensure effective implementation and uniform enforcement of the new standard. The memo urges regional offices to contact the Office of Health Enforcement at (202) 693-2190 with any questions regarding enforcement of the new silica rule.
---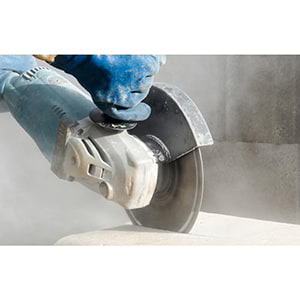 J. J. Keller's Crystalline Silica Training addresses critical information workers must be aware of regarding the dangers of respirable crystalline silica.
---
J. J. Keller's FREE Workplace SafetyClicks™ email newsletter brings quick-read workplace safety and compliance news right to your email box.