FMCSA proposes to simplify CDL licensing process
Posted June 12, 2017
The Federal Motor Carrier Safety Administration (FMCSA) is proposing two regulation changes that could ease some of the testing requirements for obtaining a commercial driver's license (CDL).
One change would allow state licensing agencies to waive the CDL knowledge test for qualified veterans and active-duty military personnel seeking to obtain a civilian CDL. States have been allowed to waive the CDL skills test for these drivers since 2012.
The other proposed rule change would allow states to issue a CDL learner's permit (CLP) with an expiration date of up to one year instead of the current six-month limit.
"Taken together, these two proposals will help ease the entry for thousands of qualified individuals into career opportunities as professional truck and bus drivers – a critical occupation facing an acute labor shortage in our country," said FMCSA Deputy Administrator Daphne Jefferson.
Both proposals were scheduled to appear in the Federal Register on June 12, 2017, and be open for public comment for 60 days.
In October 2016, the FMCSA granted a temporary exemption allowing states to waive the CDL knowledge test for qualified military personnel. The agency's latest proposal would make that exemption permanent. It would apply to applicants who completed a military driver training program and drove a comparable vehicle for the military within the past year.
According to the FMCSA, more than 18,800 former military personnel have already taken advantage of the skills-test waiver that has been in place since 2012.
The FMCSA says allowing CLP holders to keep their permits for an extra six months will eliminate some of the re-testing, fees, and paperwork associated with renewing a learner's permit.
"At the core of both proposals is safety of the motoring public," said Jefferson. "We will continue to demand that commercial truck and bus drivers, and their employers, adhere to the safety standards that exist to protect all drivers."
---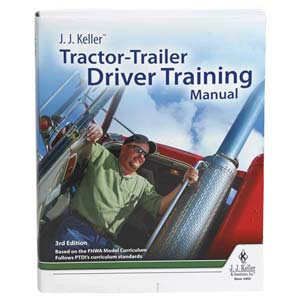 J. J. Keller® Tractor-Trailer Driver Training Manual, 3rd Edition includes up-to-date training that helps students become safe, professional drivers.
---
J. J. Keller's FREE Transportation SafetyClicks™ email newsletter brings quick-read safety and compliance news right to your email box.